Stihl TS 410 Petrol Cut-Off Saw 300mm/12"
Compact and robust, the STIHL TS 410. Long-life filter system with cyclone pre-separation makes on site maintenance unnecessary. Extremely low vibration levels (3.9m/s²). High performance engine with stratified charge system. Compact design and optimised balance for excellent cutting and guide characteristics. For use with 300mm cutting wheel. ElastoStart, primer pump and decompression valve. Bayonet filler cap for tool free opening. Can be hand held or used with the FW 20 cart. 
Features:
Reduced-emission engine technology
2-stroke engine with stratified charge. A fuel-free layer of air is created between the burned charge in the combustion chamber and the fresh charge in the crankcase, reducing the amount of fuel lost during the charge cycle. This results in more power with a lower weight, up to 20% lower fuel consumption than regular 2-stroke engines and significantly reduced exhaust emissions.
 
Pre-separation air filtration system
STIHL long-life air filtration systems with pre-separation achieve perceptibly longer filter life compared with conventional filter systems. Air drawn in is swirled. The larger, heavier particles are ejected. The pre-cleaned air is routed to the air filter via the pre-separator duct.
 
Anti-vibration system
Intense vibration at the handles of power tools can lead to long-term effects on blood vessels in the hands and arms. STIHL has therefore developed an effective anti-vibration system whereby the oscillations from the machine's engine are dampened which significantly reduces vibrations at the handles.
 
STIHL ElastoStart
STIHL ElastoStart reduces the shock caused by the compression of the engine during starting. The compression shock is taken away from the user's joints and muscles through a spring or rubber element in the starter handle.
 
Manual fuel pump (Purger)
A small fuel pump delivers fuel to the carburettor at the touch of a button. This reduces the number of starting strokes required following extended breaks in operations.
 
Semi automatic drive belt tensioning
Light, consistent re-tensioning increases the service life of the belts and shaft bearings.
 
Compensator
This controller in the carburettor prevents the fuel-air mixture getting richer as the air filter becomes clogged. The correct quantity of fuel is delivered to the carburettor depending on the quantity of air passing through the air filter. This keeps the fuel/air ratio in the combustion mixture constant and hence also the engine power. The filter doesn't need to be cleaned until an appreciable drop in power occurs.
 
Decompression valve
The decompression valve allows some of the compression pressure in the cylinder to escape, so less force on the starter rope is needed.
 
Ergonomic grip position
The modern, ergonomic design allows each user to work with an optimal grip position. The loop handle facilitates excellent cutting comfort in any working position.
PRODUCT SPECIFICATION
Displacement cm³  66.7
Diameter of abrasive wheel mm  300
Vibration levels left/right m/s² 1)  3.9/3.9
Maximum cutting depth mm  100
Weight kg 2)  9
Power output kW/bhp  3.2/4.4
Sound power level dB(A) 3)  109.0
Sound pressure level dB(A) 3)  98.0 
1) (K) factor according to Dir. 2006/42/EC = 2m/s²
2) without abrasive wheel
3) Power factor according to DIR2006/42/EC=2.5(dB(A))
Part No. TS 410 / 42380112800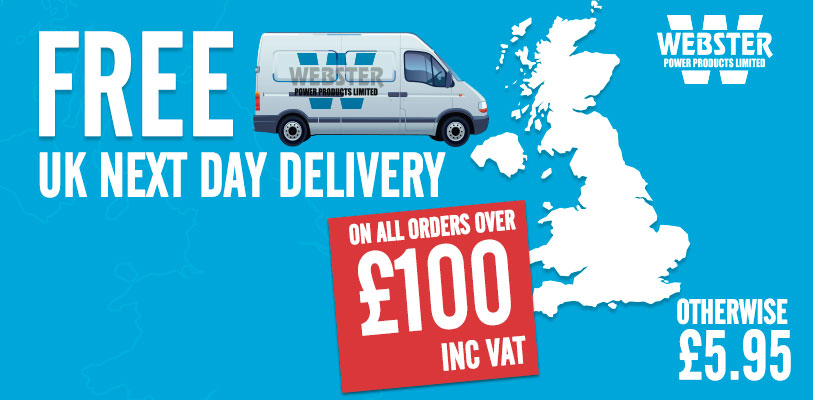 Delivery Information 
How much will delivery cost? 
Standard Delivery is FREE for orders of £200+V or over and is usually next working day. Some heavy products may incur a delivery surcharge. If a product incurs such a charge this will be clearly displayed at checkout.
If the order is under £100, the standard delivery charge of £5.95 applies.
Do you deliver to my area?
We offer the following delivery options to the following areas: 
We cover most UK Mainland addresses, and the Standard Delivery is FREE for orders over £200.00+v.
The following post codes and areas may not qualify for free delivery and may take up to two extra days to be delivered.
Northern Ireland
Orkney Isles
Shetland Isles
Scottish Highlands: IV KW and AB
Outer Hebrides
Isle of Man (IM)
Isle Of Wight
Jersey 
When can I expect to receive my order? 
** All orders received after 2pm Friday or on Saturday or Sunday will be despatched the following Monday for delivery on Tuesday.
Our products come from our fully stocked warehouse, which means you won't have to wait long to receive your order. The normal delivery timescale is 2-3 working days; however in most cases this will be the next working day, with orders received before 2 pm more likely to have next day delivery.
Once your order is out for delivery our courier company will notify you, via text and email, with an expected delivery slot (Usually a 1 hour window).  
In rare circumstances of limited stock we will call you and give you an expected delivery time, which you can accept or decline. 
We will send you an email as soon as your order has been dispatched 
If you have any queries regarding your order or if you require any further information on our delivery policy contact us at sales@websterpowertools.com 
I am not going to be at home to receive my delivery, what do I do? 
We require a signature for all deliveries made by our courier. However, as long as someone is at your address to sign for it, that is all we require. If no one will be there, please contact us to as soon as possible to let us know. We reserve the right to charge a re-deliver fee for any pre arranged deliveries that fail.
In the case of a failed delivery our courier will notify you via text and email that an attempt was made.
 What if I receive damaged goods on delivery? 
Please make sure that the goods are unpacked and inspected when they arrive, before you sign the delivery note. If the goods are refused, this will help towards a speedy replacement in the unlikely event of damage occurring in transit.

All damages must be reported to us within 3 days of delivery. For all damaged or faulty goods please report to us by telephone, and then confirm this to us by email. You can do this by emailing us at sales@websterpowertools.com
In order to comply with STIHL's policy regarding online sales of their products, we can only deliver certain items to customers based within our premit. We cover a large area of Scotland with our vans which are highlighted below: