Stihl SH 86 C-E High Performance Petrol Vacuum Shredder with ErgoStart.
Powered by a low emissions engine, the new SH 86 C-E professional shredder vac/blower has increased vacuum power and shredding performance that will blow you away. Fuel efficient and operator-friendly, this shredder vac easily converts into a handheld blower. Equipped with features like a special shredder blade on the fan wheel that reduces garden waste, along with the STIHL ErgoStart system, soft grip handles and a four-spring anti-vibration system— you have all the necessary comfort elements to ensure a smooth start and help reduce operator fatigue. 
Features:
Reduced-emission engine technology
2-stroke engine with stratified charge. A fuel-free layer of air is created between the burned charge in the combustion chamber and the fresh charge in the crankcase, reducing the amount of fuel lost during the charge cycle. This results in more power with a lower weight, up to 20% lower fuel consumption than regular 2-stroke engines and significantly reduced exhaust emissions.
 
Anti-vibration system
Intense vibration at the handles of power tools can lead to long-term effects on blood vessels in the hands and arms. STIHL has therefore developed an effective anti-vibration system whereby the oscillations from the machine's engine are dampened which significantly reduces vibrations at the handles.
 
STIHL ErgoStart (E)
A genuine advance in easy starting. STIHL ErgoStart (E) cuts the effort required to start the tool by half, while the starter cord can be pulled at just one third of the normal force. All it takes is 2 fingers and a gentle pull action.
 
Throttle lock with built-in stop switch
The running machine switches off immediately after a brief press of a button. Once the machine is at a standstill, the ignition activates again automatically, meaning it is always ready to start.
 
One handle control with soft grip area
For a secure and comfortable grip.
 
Shoulder strap
The STIHL shoulder strap makes working for long periods of time less tiring, allowing for much more movement whilst holding the device securely.
 
Catalytic converter (D)
Considerably reduces the quantity of harmful particles in the exhaust gas.
 
Manual fuel pump (purger)
A small fuel pump delivers fuel to the carburettor at the touch of a button. This reduces the number of starting pulls required following extended breaks in operations.
 Specifications:
isplacement: 27.2 cm³
Power Output: 0.8/1.1 kW/bhp
Weight: 5.6 kg
Sound Pressure Level: 97.0 dB(A)
Sound Power Level: 105.0 dB(A)
Vibration Levels Left/Right: 2.5/1.9 m/s²
Max. Air Throughput, Vacuum Mode: 770 m³/h
Equipment: Round Nozzle / Flat Nozzle
1) Im Saugbetrieb
2) (K) factor according to Dir. 2006/42/EC = 2m/s²
3) Power factor according to DIR2006/42/EC=2.5(dB(A))
Part No. SH 86 C-E / 42410110903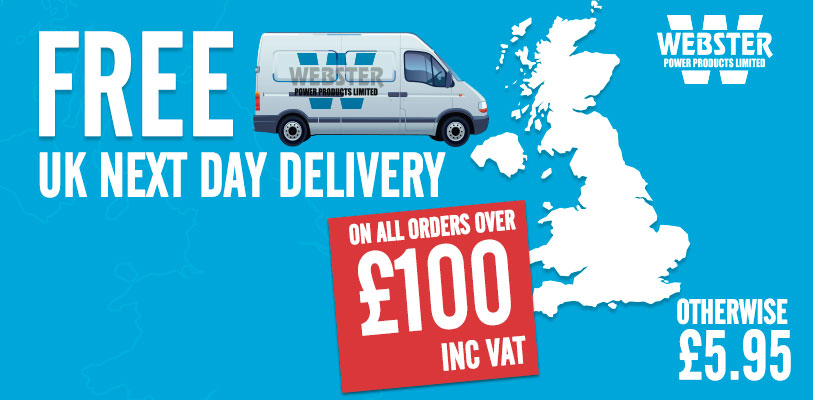 Delivery Information 
How much will delivery cost? 
Standard Delivery is FREE for orders of £200+V or over and is usually next working day. Some heavy products may incur a delivery surcharge. If a product incurs such a charge this will be clearly displayed at checkout.
If the order is under £100, the standard delivery charge of £5.95 applies.
Do you deliver to my area?
We offer the following delivery options to the following areas: 
We cover most UK Mainland addresses, and the Standard Delivery is FREE for orders over £200.00+v.
The following post codes and areas may not qualify for free delivery and may take up to two extra days to be delivered.
Northern Ireland
Orkney Isles
Shetland Isles
Scottish Highlands: IV KW and AB
Outer Hebrides
Isle of Man (IM)
Isle Of Wight
Jersey 
When can I expect to receive my order? 
** All orders received after 2pm Friday or on Saturday or Sunday will be despatched the following Monday for delivery on Tuesday.
Our products come from our fully stocked warehouse, which means you won't have to wait long to receive your order. The normal delivery timescale is 2-3 working days; however in most cases this will be the next working day, with orders received before 2 pm more likely to have next day delivery.
Once your order is out for delivery our courier company will notify you, via text and email, with an expected delivery slot (Usually a 1 hour window).  
In rare circumstances of limited stock we will call you and give you an expected delivery time, which you can accept or decline. 
We will send you an email as soon as your order has been dispatched 
If you have any queries regarding your order or if you require any further information on our delivery policy contact us at sales@websterpowertools.com 
I am not going to be at home to receive my delivery, what do I do? 
We require a signature for all deliveries made by our courier. However, as long as someone is at your address to sign for it, that is all we require. If no one will be there, please contact us to as soon as possible to let us know. We reserve the right to charge a re-deliver fee for any pre arranged deliveries that fail.
In the case of a failed delivery our courier will notify you via text and email that an attempt was made.
 What if I receive damaged goods on delivery? 
Please make sure that the goods are unpacked and inspected when they arrive, before you sign the delivery note. If the goods are refused, this will help towards a speedy replacement in the unlikely event of damage occurring in transit.

All damages must be reported to us within 3 days of delivery. For all damaged or faulty goods please report to us by telephone, and then confirm this to us by email. You can do this by emailing us at sales@websterpowertools.com
In order to comply with STIHL's policy regarding online sales of their products, we can only deliver certain items to customers based within our premit. We cover a large area of Scotland with our vans which are highlighted below: